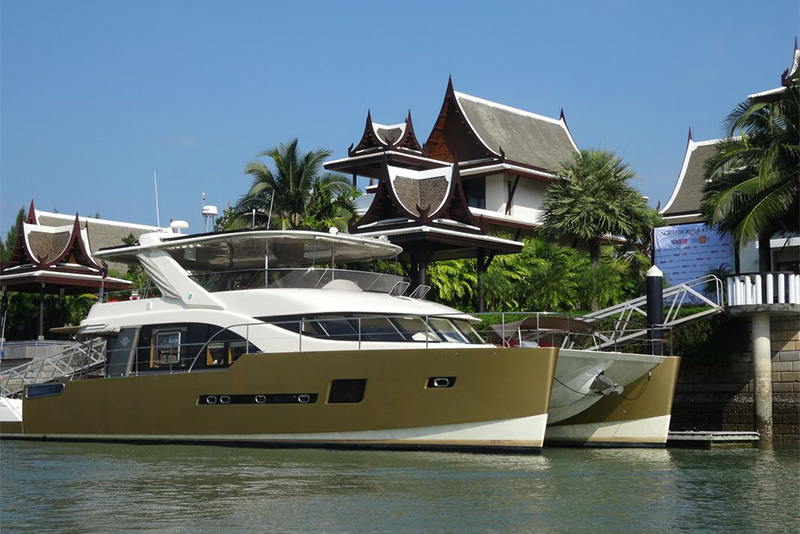 8-11 January 2015
The 2015 PIMEX International Boat Show was a great success with fantastic weather and our Heliotrope 65 stealing the show!
PIMEX is one of Asia's largest yacht shows and a premier yachting and leisure event, hosting more than 3,800 visitors annually.
The Northrop & Johnson Team would like to thank you for your interest shown in us during this show and their team is ready to assist you with any of your nautical needs.
We were delighted to welcome on board of Heliotrope Mr. Gulu Lalvani, owner of the Royal Phuket Marina, seen here on the picture together with the winning team of Nortrop & Johnson, Mr. Bart Kimman and Mr. Bert van Muylwijk and the Shipyards representative Mr. Philippe Guenat.