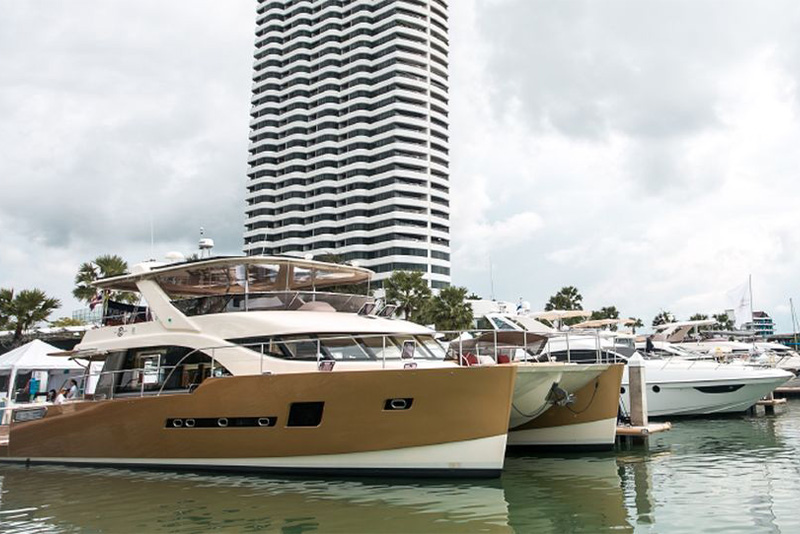 November 27-30 2014
Bakricono Shipyard will be participating in this year's venue of the Ocean Marina Yacht show held in Pattaya, Thailand from the 27-30 of November. Heliotrope 65, the First Solar Assisted Luxury Catamaran in the world, proudly built by us, will be available for viewing at the Berth 0W09. Sea Trials will be organized during the show. Cruising only under prior booking.
We will be also presenting our new Project of the Heliotrope 48 and you will be able to see the different phases of the construction.
Raphael Domjan (Planet Solar) member of our Advisory Board will be the honored Guest Speaker at the yearly held "Boat & Yacht Thailand conference. For more information regarding the different presentations and conferences please refer to   http://www.boatyachtthailand.com/featured-presentations/
Come and visit us, delight yourself and become a Future Yacht Owner.
More information about the show please refer to www.oceanmarinapattayaboatshow.com