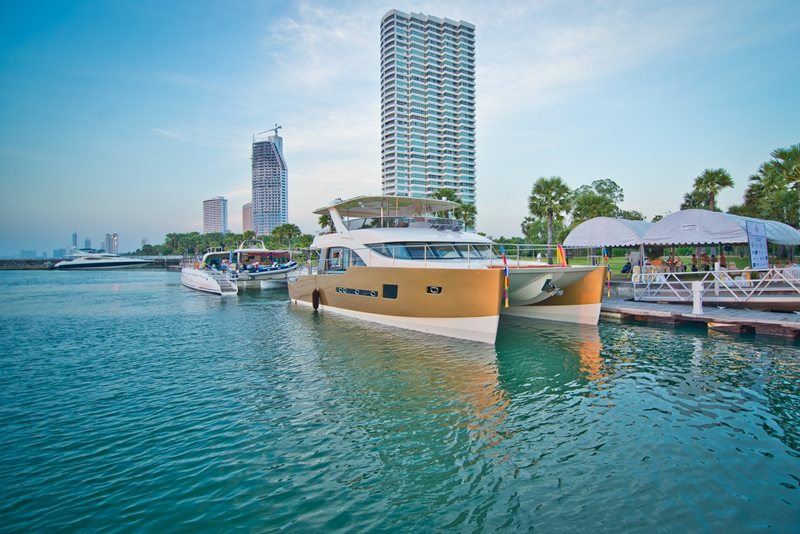 Heliotrope 65 Launch Party
The launching party of Heliotrope was held during a beautiful afternoon sunset at Bakri Cono's site in Ocean Marina Yacht Club near Pattaya, Thailand.
Bernard Lamprecht (General Mgr of Bakricono) welcomes the invitees and hounord guests, the Lord Mayor of Pattaya, the Consul of Monaco in Thailand, Official representatives of the Swiss Embassy in Thailand, head professors of the Technical and Aerospace University of Thailand as well as several interested and potential clients that flew in for the special occasion. 
Raphael Domjan (PlanetSolar) and Michael Lopez-Alegria (US Astronaut) both member of the Technical Advisory Committee at Bakricono, share their views and impressions of the future of the Solar Energy and its influence in our day to day lives. 
For once no ribbon was cut for the opening ceremony but instead a rope was untied by Philippe Guenat (Owners representative) and Raphael Domjan (PlanetSolar founder).