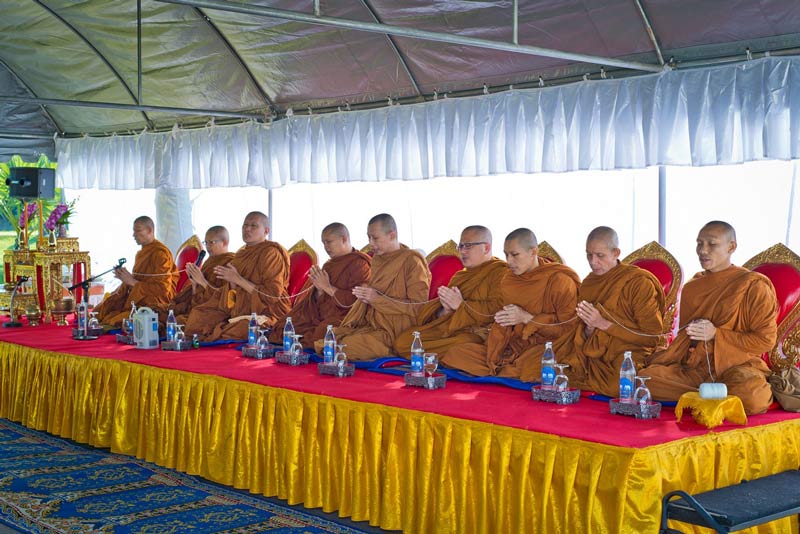 Heliotrope 65 Buddhist Monk Blessing Ceremony
According to the Buddhist tradition, 9 wise Monk from his Majesty the Royal King Temple, held a blessing ceremony for Heliotrope 65. Whilst praying they were directly connected to her by the white string held in their hands. 
The head Monk proceeded to bless Heliotrope's main Helm with the assistance of Philippe Guenat, the owner's representative. 
All this happening under the curious eyes of the proud Bakri Cono Management Team, From Left to right: Philippe Guenat (owner's representative) Peter Jacops (Production Mgr.) Dhodee (Project Mgr.) Michel Royer (DMED) Bernard Lamprecht (General Mgr.) and Bernard Mondoulet (Dir. of Sales Europe)