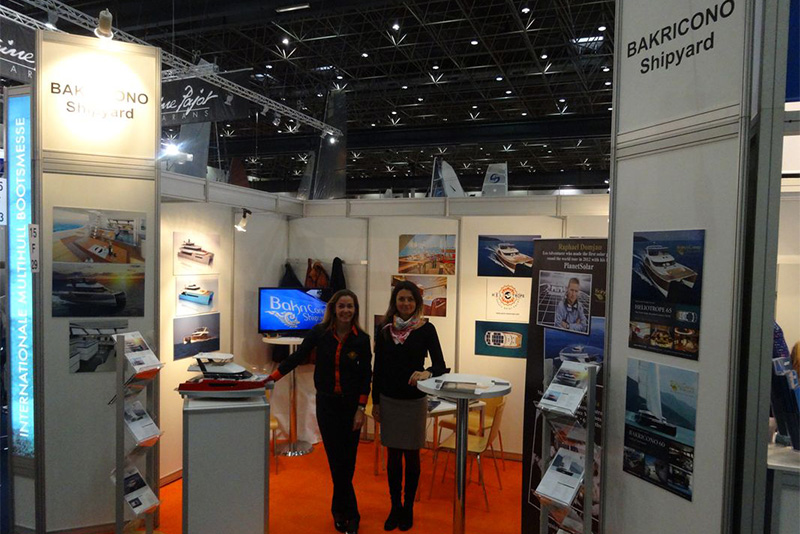 17-25 January 2015
Bakricono Shipyard was present at the BOOT Show in Düsseldorf end of January. We made a great impression on Visitors as well as other Exhibitors, 
interested to know closer details of all our Heliotrope line. This event was of a great success for us and we are looking forward to participate again next year.
The Düsseldorf International Boat Show, more commonly known as BOOT Düsseldorf is one of the world's premier boat shows.
With some 1,600 exhibitors from over 50 countries, BOOT is considered a bechmark for the international boat and water sports industry.
This event unparalleled at other major boat shows is an exhibition held completely indoors.