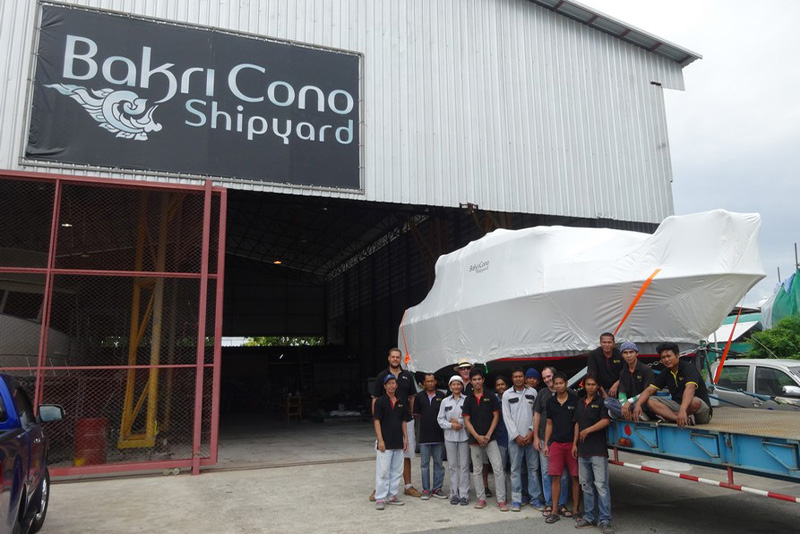 Another Successful Project
The XPolare 820 is the 5th "successful" project launched from Bakricono Shipyard for the past 6 months.
Currently she is on her way to Stockholm-Sweden where her owner will proudly present her in the upcoming boat show at AlltPaSjon in Gustavsberg held from the 20th to the 31th of August.
We wish them good luck and safe and happy cruising from now on.